October 13th Traci and Peter were married. (Traci is Richard's step sister) I took a few photos for her that day. I wanted to share some of my favorite photos with you all.
That morning we went to the salon where Traci had her nails, hair, and make-up done.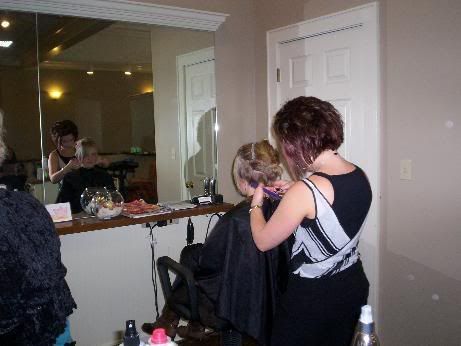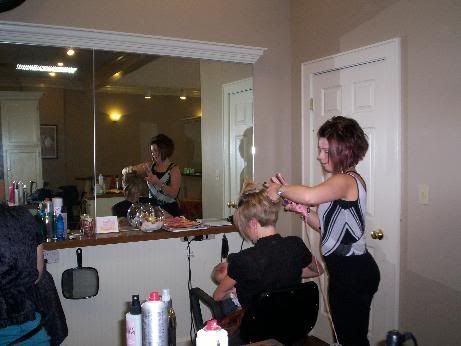 Here is where they were married - itsn't it beautiful?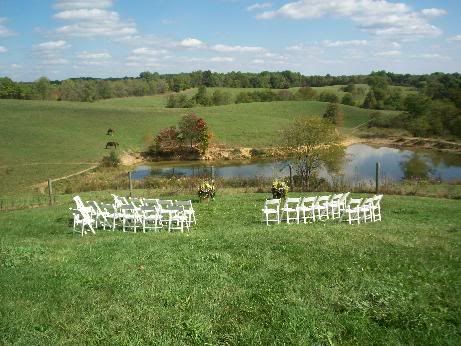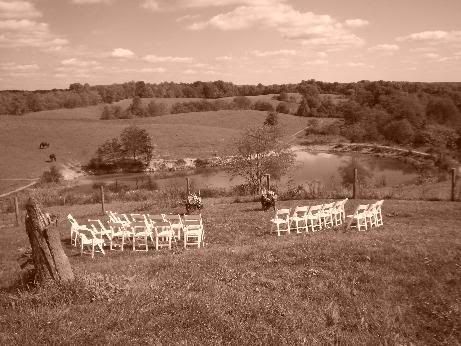 Traci had the coolest idea - instead of buying the same old wedding favors and instead of spending tons of money on toasting glasses - she bought thrift store wine glasses. They tied a note that said Traci & Peter 10~13~07 on the stems. It looked so neat!
This is my 2nd favorite photo of the day - the wine bottles.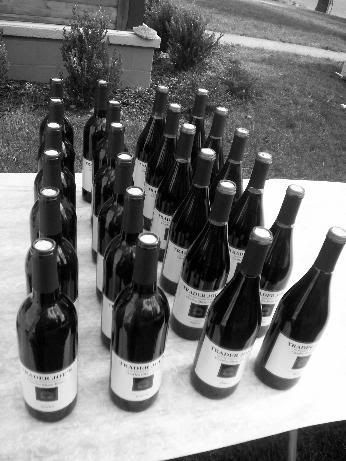 Peter's parents did all the flowers for the wedding. Here are the center pieces - the 'vase' is a pumpkin.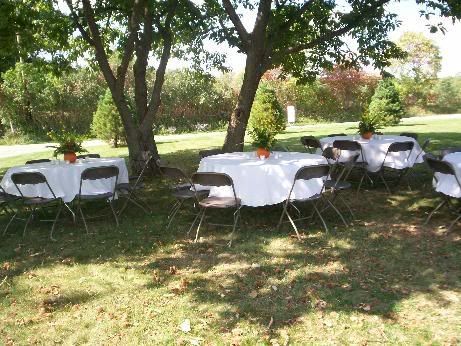 Traci dressed Iris up in this silly outfit as a joke when she gave Peter his wedding gift. The next photo is when she showed Peter the outfit - it is my favorite photo of the day! Peter's brother is holding Iris. (Iris is Traci and Peter's daughter)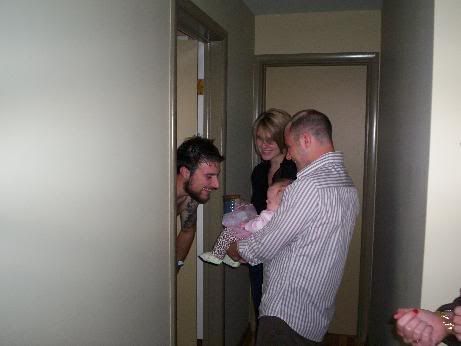 The cake was Italian Creme Cake. Soooo Good, Soooo Rich!
The mothers of the bride and groom and baby Iris brought the rings down for the couple.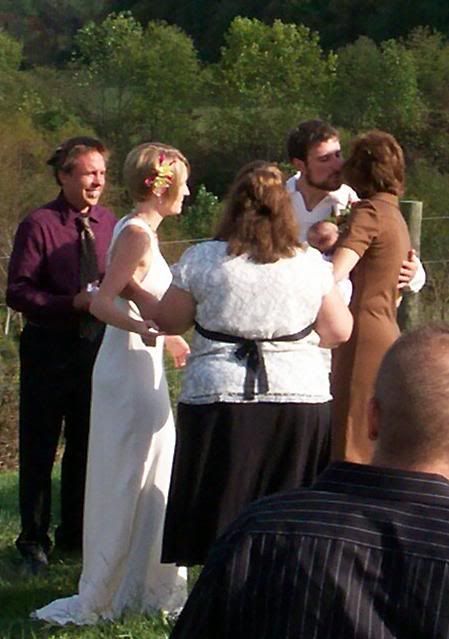 Traci's maternal Grandpa sang a song as they exchanged rings. Traci and asked him to do this, but he told her his voice couldn't handle it anymore (he use to sing for everyone's weddings). It was so sweet ... it was the talk of the evening!