Richard and I took the kids to the Ross County fair this week. We actually stayed at his mom's for 3 nights this week.
Here are some photos from our day.
Kyson getting his airbrush tattoo ~ he closed his eyes the whole time!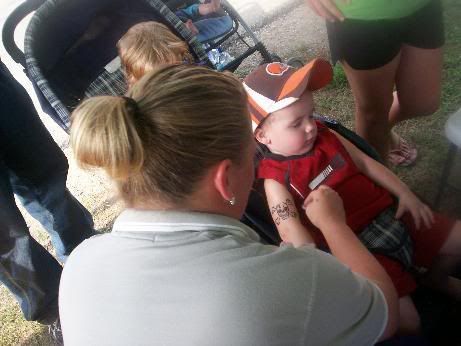 Kyson's Tattoo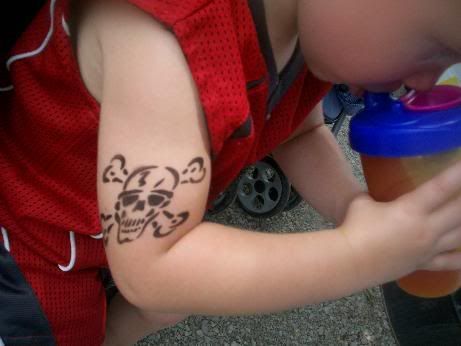 Daddy & Kyson's Tattoos (Richard's real tat is the reason we got Kyson the skull & cross bones)
Kaitee getting kisses from the sheep.
Kyson letting the sheep OUT of the pen!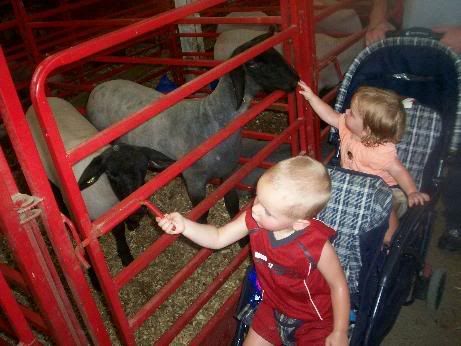 Kyson on the train ride (he only did one ride that day because the same outfit is doing our fair next week and he'll go on rides with Shawn)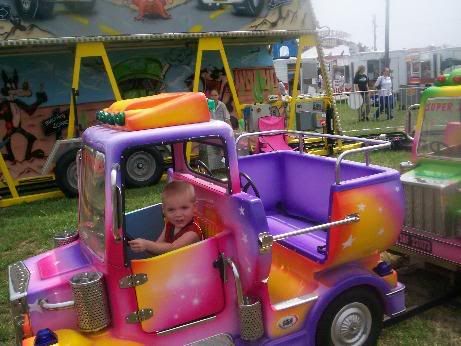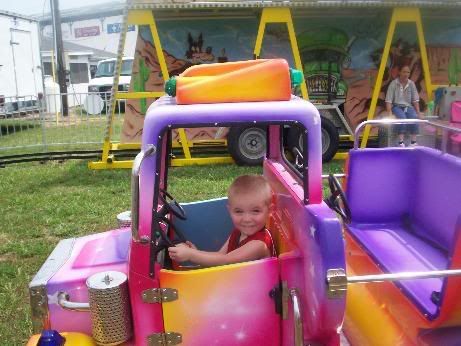 This thing freaked my kids out! You should have seen the look on their faces when it TALKED!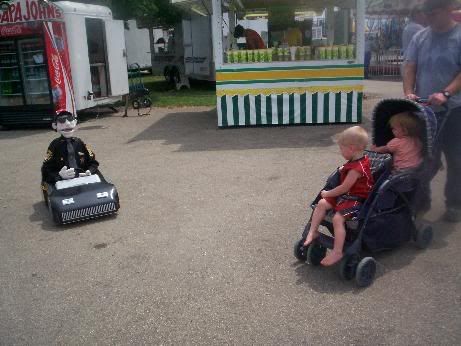 Korby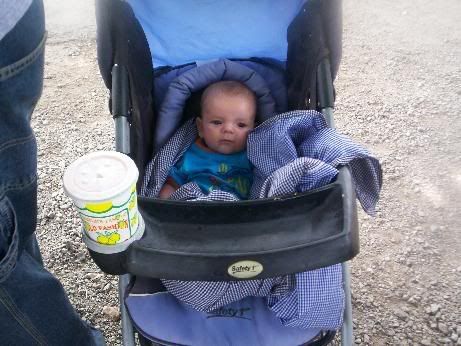 Kaitee & Kyson enjoying some strawberry lemonaid.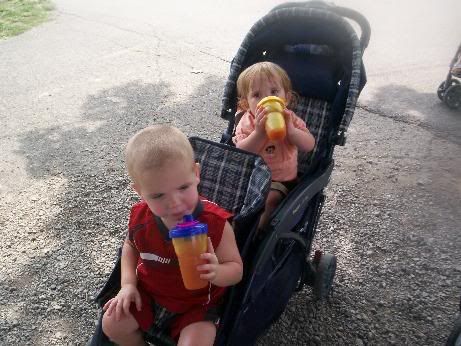 It was a LONG afternoon... Oh... and I think we spent $40 on the spiderman & turtle! We fell hook line and sinker!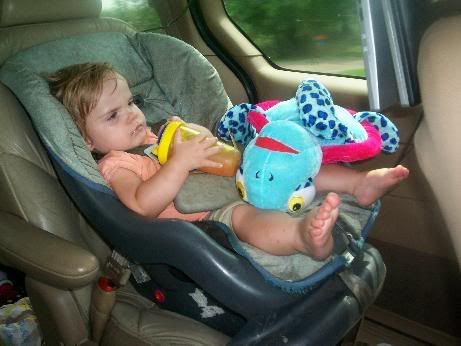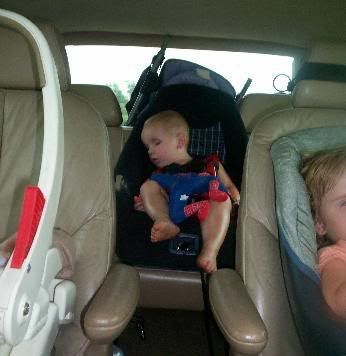 We left the fair and took Kyson and Kaitee to grandma's house for the night ... Richard and I went back to the fair with Korby and had some beers with his buddies Chris and Caleb (old school friends) and Caleb's new girlfriend Sarah. Chris also had his daughter Liz with him. I think we finally left at like 2 AM .... but it was great to catch up with them.
These are of Korby & Liz hanging out with us.